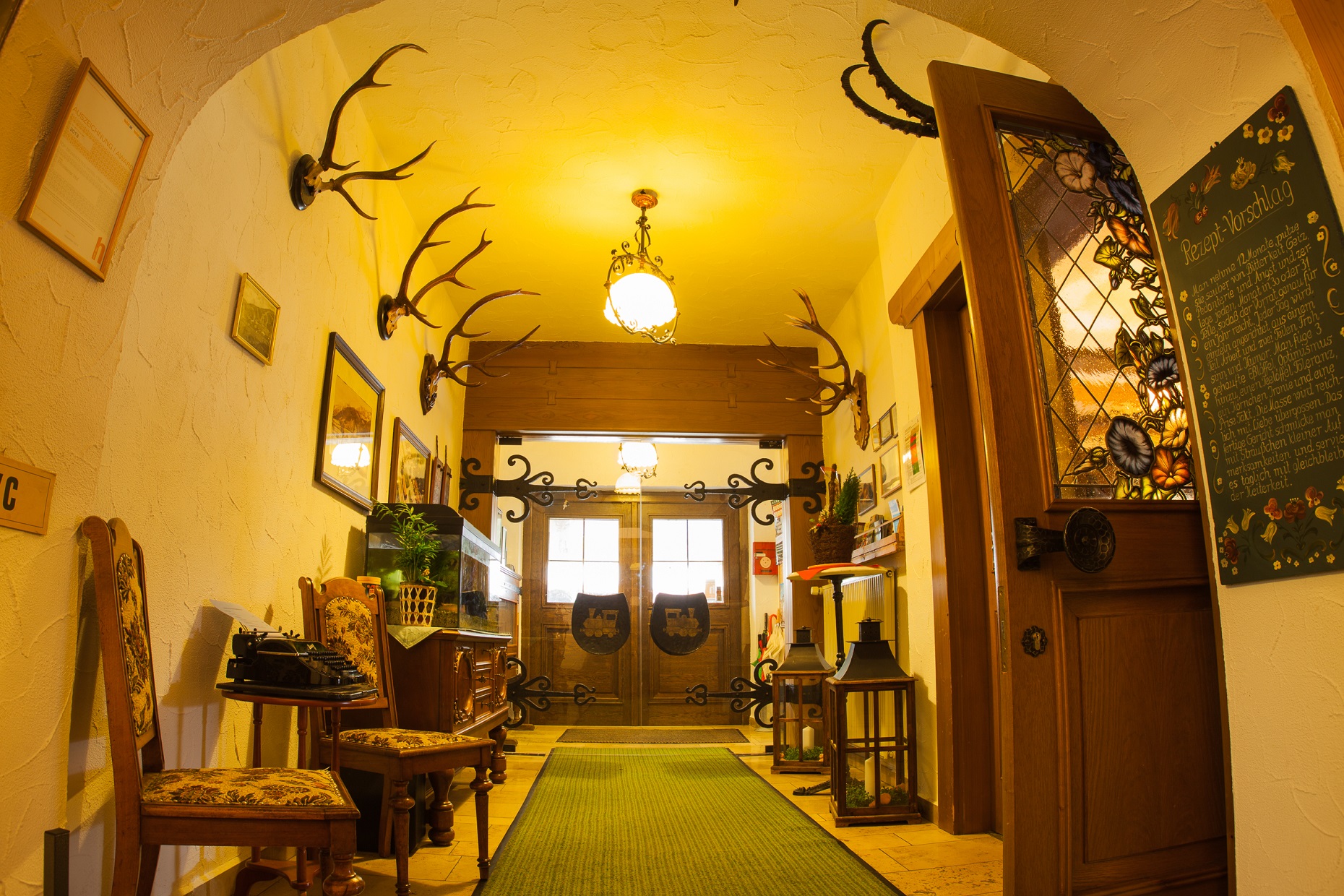 Welcome to the Hotel Pfrontener Hof!
Dear guests,
the Allgäuer Tor – the Königswinkel – the region around Füssen, Schwangau and Pfronten under the peaks of the Ammergau Alps reflects the dreamy Ostallgäu like the backdrop from a fairy tale.
A paradise of nature for dreamers and discoverers between lofty mountains, picturesque lakes and majestic castles in the white and blue cosmos of Bavaria.
We would like to make alpine enjoyment with Allgäu hospitality a lasting experience in the classically established Gasthof zum Dampfross – as it has been for more than 110 years.
At the Royal Bavarian Railway Station on the Kempten – Garmisch line, the inn with guest rooms, barn and horse stalls was built in 1903/04. The neighboring Austrian town of Vils with the connection to Tyrol became known beyond the borders due to the salt trade at the time. Lively business activity determined the location of the local connection for many years until it joined the EU.
The restoration went from steam horse to Pfrontener Hof at the end of World War II. 79 / 5.000 Übersetzungsergebnisse Up-to-date renovations were carried out continuously and, in 1986, a complete renovation.
The hosts of the Franz Meyer family, whose brother Karl ran a brewery in Nesselwang, shaped the house for decades with Allgäu charm and hard work.
This year, too, we are constantly striving to adapt to the modern, but we would like to retain the historical character.
This year, the staff and the landlord G. Wang in the Dampfross restaurant would like to serve you the tradition of joie de vivre with culinary delights.
best regards
Thanks for your visit!